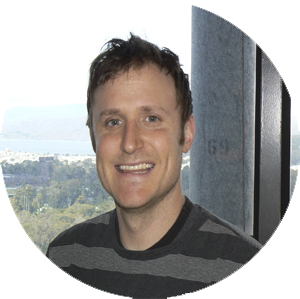 Richard Daneman
University of California, US
Abstract title: Blood-brain barrier regulation of brain function and behavior.
+ Show Richard Daneman's Biography
Richard Daneman received his Bachelor of Science McGill University, in Montreal Canada majoring in biochemistry.  He then received his Ph.D in developmental biology from Stanford University where he studied the molecular mechanisms that regulate blood-brain barrier formation in the laboratory of Dr. Ben Barres.  Dr. Daneman then started his own lab as a Sandler Fellow at UCSF, before moving to a position as Assistant Professor in the departments of Pharmacology and Neuroscience at the University of California, San Diego.  Dr. Daneman focuses his studies on understanding the molecular mechanisms that regulate blood-brain barrier (BBB) function during health and disease.  In his lab uses a combination of cellular, molecular and genetic approaches to understand the mechanisms of BBB formation and function, addressing important questions such as:  What are the mechanisms that regulate the formation and function of the BBB? How does the BBB interact with the neuronal circuitry to regulate brain function and behavior?  What are the molecular mechanisms that lead to BBB disruption during neurological disease? The overall goal of our work is to elucidate these mechanisms, such that we will be able to develop therapeutics to modulate the barrier to treat neurological diseases.  He has received a number of honors including the Klingenstein-Simons Award in Neuroscience, the Rita Allen Foundation Milton E. Cassel Scholar award, the AAA young investigator award, the ASPET Neuropharmacology Early Career award and the NINDS Landis Award for Outstanding Mentorship
- Show less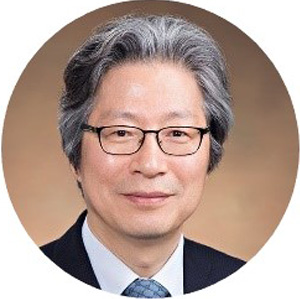 Gou Young Koh
Center for Vascular Research, South Korea
Abstract title: Exploring novel routes of cerebrospinal fluid drainage

+ Show Gou Young Koh's Biography
Gou Young Koh is a distinguished professor at KAIST and the director of Center for Vascular Research, Institute for Basic Science. For last 20 years, he and his research team have focused on discovery and understanding of the growth factors regulating micro-vasculatures including brain vasculatures. During this time, his research team has made numerous major advances and breakthroughs in the field of angiogenesis and lymphangiogenesis. More recently, he and his team have been working on the characterization of key factors involved in the organotypic vasculatures
- Show less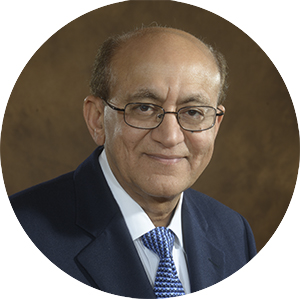 Rakesh Jain
Harvard Medical School, US
Abstract title: Improving treatment of primary and metastatic brain tumors: Emerging Insights and strategies
+ Highlights of the talk
Abstract
Approximately 200,000 patients develop brain metastasis each year in US alone. This incidence is approximately 20 times higher than glioblastoma – a uniformly fatal disease where all Phase III immune-checkpoint trials have failed to date. Our hypothesis is that the abnormal vasculature hinders the delivery of drugs and immune cells in the tumour microenvironment (TME), and the TME reduces the efficacy of these agents even when they accrue in brain tumours. In my presentation, I'll discuss emerging insights into these TME-mediated resistance mechanisms and rapidly translatable strategies to overcome these challenges by employing clinically relevant murine models and state-of-the art technologies.
- Show less
+ Show Rakesh Jain's Biography
Dr. Rakesh K. Jain is the Andrew Werk Cook Professor of Radiation Oncology (Tumor Biology) at Harvard Medical School, and Director of the Edwin L. Steele Laboratories at Massachusetts General Hospital. He is widely known for uncovering how the abnormal tumor microenvironment fuels tumor progression and confers resistance to molecular-, nano-, and immuno-therapeutics; developing innovative strategies to "normalize" the microenvironment; and then translating these strategies from bench to bedside. Dr. Jain is among the top 1% cited researchers and a member of all three US National Academies –– National Academy of Sciences, National Academy of Engineering and National Academy of Medicine.
- Show less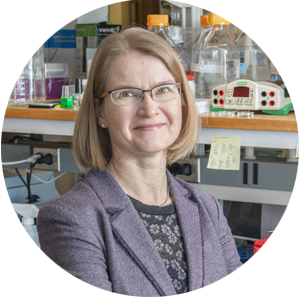 Maria Lehtinen
Boston Children's Hospital, US
Abstract title:Taking a dive into the choroid plexus-CSF system


+ Highlights of the talk
Abstract
The choroid plexus forms an important brain barrier, produces CSF, and can also remove CSF from the ventricles. Because its epithelial cells express and secrete important factors that regulate brain function(s) throughout life, the choroid plexus has become an appealing target for CNS therapies. This presentation will describe (1) our latest work investigating the fundamental mechanisms of how the choroid plexus regulates the CSF, and (2) how we are harnessing this new information to design new treatments for neurologic diseases.
- Show less
+ Show Maria Lehtinen's Biography
Dr. Lehtinen received her Ph.D. in Neurobiology from Harvard University where she trained with Dr. Azad Bonni on molecular mechanisms regulating neuronal survival and death. She carried out early postdoctoral training with Anna-Elina Lehesjoki (University of Helsinki). In later training with Dr. Christopher A. Walsh (Harvard), they found that secreted factors in the CSF play active roles in instructing the development and health of the mammalian brain. Dr. Lehtinen established her own laboratory at Boston Children's Hospital in 2012, where she takes an interdisciplinary approach to study the choroid plexus-CSF-system in the brain, with applications ranging from neural development to age-associated neurologic diseases.
- Show less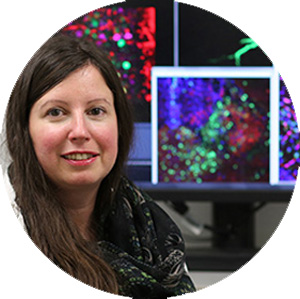 Caroline Menard
CERVO Brain Research Centre, Canada
Abstract title: Adaptations of the blood-brain barrier driving resilience to stress vs depression

+ Show Caroline Menard's Biography
Biography
Academic positions, education, and research training
2018- Assistant Professor, Department of psychiatry and neuroscience, Faculty of medicine &
CERVO Brain Research Centre, Université Laval, Quebec City (Canada), http://menardneurolab.com/
2014-2018 Postdoctoral fellow, Icahn School of Medicine at Mount Sinai (Friedman Brain Institute, Fishberg Department of Neuroscience), New York (USA), advisor: Scott J. Russo, Ph.D.
2013-2014 Postdoctoral fellow, University of Montreal (Department of Medicine), University of Montreal Hospital Research Center (Canada), advisor: Pierrette Gaudreau, Ph.D.
2012-2013 NSERC R&D Scientist – New World Laboratories, Quebec Biotechnology Innovation Center (Canada)
2009-2012 CIHR postdoctoral fellow, McGill University (Department of Psychiatry), Douglas Mental Health University Institute, Montreal (Canada), advisor: Rémi Quirion, Ph.D., O.C., C.Q., MSRC
12/2008 Ph.D. Biophysics & Cell Biology, NSERC Alexander-Graham-Bell graduate scholar, Université du Québec Trois-Rivières, Department of Chemistry-Biology (UQTR, Canada), advisor: Guy Massicotte, Ph.D
09/2002 B.Sc. Biophysics, UQTR (Canada)
Awards and prizes (selected from a list of 24)
2021 Canadian College of Neuropsychopharmacology (CCNP) Young Investigator Award (2,000$ sponsored by Pfizer Canada Inc.)
2021 Nomination Associate Member – American College of Neuropsychopharmacology (ACNP)
2021 Brain & Behavior Research Foundation (BBRF, USA) 2020 Top 10 Leading Research Achievements
2020 Quebec Government Young Investigator Award, Finalist (2,000$)
2016 BBRF/NARSAD Young Investigator Award
Highlights of research funding over the past four years
2020-2026 Canadian Institutes for Health Research (CIHR) Project Grant (PI Menard)
2020-2025 CIHR Network Catalyst Grants The Canadian Brain Research Strategy (International Brain Initiative Canadian Secretariat) (Co-PI, PIs De Koninck & Illes)
2019-2025 Natural Sciences and Engineering Research Council of Canada Discovery Grant (PI Menard)
2020-2024 Canada First Research Excellence Fund (CFREF) Sentinel North Major Call for Proposals 2020-2023 (two grants, one as PI and one as co-I)
2019-2024 Canadian Foundation for Innovation (CFI) John R. Evans Leaders Fund (PI Menard)
2018-2024 CFREF Sentinel North Research Chair on the Neurobiology of Stress and Resilience (PI Menard)
2020-2022 Brain Canada 2019 Azrieli Future Leader in Canadian Brain Research (PI Menard)
2019-2022 CIHR/NSERC/SSHRC – New Frontiers in Research Fund – Exploration (Co-PI, PI Alain Doyen)
Most significant scientific contributions (h-index: 31, i10-index: 46, 4829 citations)
I did publish 55 peer reviewed journal articles including in Nature, Nature Neuroscience, Nature Medicine, Neuron, Nature Communications, PNAS, Molecular Psychiatry, Biological Psychiatry and Neuropsychopharmacology. In the last 4 years I gave over 60 invited seminars and talks in symposiums at international, national, and local events. I am also regularly invited for knowledge transfer activities including in the medias. http://www.ncbi.nlm.nih.gov/sites/myncbi/1ZGut7L5PQcAh/bibliography/47662464/public/?sort=date&direction=descending
Supervision and training of students and postdocs: Since opening my lab in 2018, I did train 1 postdoc, 5 PhD, 5 MSc and 18 undergraduate students. Almost all secured highly competitive and prestigious funding with my support.
- Show less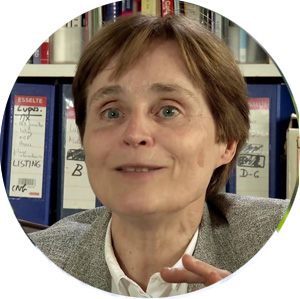 Elisabeth Tournier-Lasserve
University of Paris, France
Abstract title: Genetic basis of small arteries disease from fetal life to adulthood
+ Show Elisabeth Tournier-Lasserve's Biography
In 1989, Tournier-Lasserve joined the Institut national de la santé et de la recherche médicale (Inserm), the French National Institute of Health and Medical Research, as a researcher. She then became research director at the Necker-Enfants Malades Hospital and, in 1999, formed the Inserm "Genetics of vascular diseases" unit at the Molecular Genetics Laboratory at Lariboisière Hospital, which is a teaching hospital of the Faculty of Medicine of Paris Diderot University. She is now head of the Molecular Genetics Laboratory, which provides a diagnostic service for hereditary neurovascular diseases for all French hospitals.
With the geneticist Marie-Germaine Bousser, she discovered a genetic disease, designated by the acronym CADASIL (cerebral autosomal dominant arteriopathy with subcortical infarcts and leukoencephalopathy), which is an adult-onset disorder characterized by recurrent ischemic strokes, dementia, and premature death. Bousser had first researched the condition in 1976, when a patient with signs of Binswanger's disease suffered a stroke. She found that the condition was hereditary and in 1993 she showed, together with Tournier-Lasserve, that the condition was caused by a mutation on chromosome 19. The discovery was published in 1993 in the scientific journal Nature Genetics.> Tournier-Lasserve's main research interest over the past 25 years has been hereditary neurovascular disorders. After the identification of the gene involved in CADASIL, her team identified several other genes involved in cerebral small-vessel diseases and cerebral cavernous malformations (CCM) and developed diagnostic tools for these conditions to improve clinical care and genetic counselling for patients and families. Recently, she has been involved in researching moyamoya disease
- Show less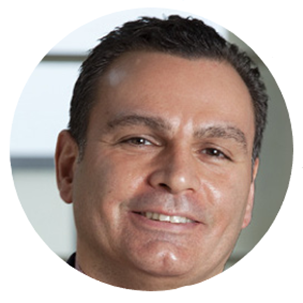 Robert Thorne
Denali Therapeutics / University of Minnesota, USA.
Abstract title: Crossing Barriers with Biotherapeutics
+ Show Robert Thorne's Biography
Robert Thorne is currently a full-time Denali Fellow with Denali Therapeutics (Sept 2018-) and an Adjunct Associate Professor in the Department of Pharmaceutics at the University of Minnesota (Feb 2019-), following earlier service on the faculty at New York University School of Medicine (2008-2010) and the University of Wisconsin-Madison (2010-2018). His research has focused on the physiology of brain fluids, perivascular pathways for CNS biodistribution, and novel methods/routes/strategies for drug delivery to the brain and spinal cord. Dr. Thorne is the Vice President of the International Brain Barriers Society (https://www.ibbsoc.org/) and has played a major organizational role for many key meetings in the CNS barriers field, including serving as the elected Chair of the 2016 'Barriers of the CNS' Gordon Research Conference.  
- Show less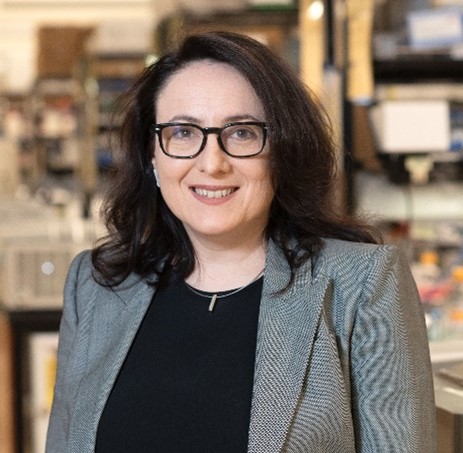 Katerina Akassoglou
Gladstone Institutes / UCSF, USA
Abstract title: Blood Drivers of Neurodegeneration
+ Highlights of the talk
The communication between the brain, immune and vascular systems is a key contributor to the onset and progression of neurological diseases. We identified the coagulation factor fibrinogen as a blood-derived driver for neuroinflammation in a wide range of neurologic diseases, such as multiple sclerosis and Alzheimer's disease. We discovered a first-in-class fibrin-targeting immunotherapy to selectively target inflammatory functions of fibrin without interference with clotting with efficacy in autoimmune- and amyloid- driven neurotoxicity. These findings could be a common thread for the understanding of disease mechanisms and development of new treatments for neurologic diseases with cerebrovascular dysfunction.
- Show less
+ Show Katarina Akassoglou's Biography
Dr. Katerina Akassoglou has pioneered studies on neurovascular regulation of inflammation and tissue repair and the molecular interface blood proteins utilize to interact with nervous system cells. She developed a first-in-class fibrin-targeting immunotherapy to neutralize blood toxicity in disease. She has published over 100 papers, is an inventor on 11 issued patents and was awarded the PECASE Award by the White House, the Abel Award, the Barancik and ISFP Prizes. She was named among the Most Influential Women in Bay Area by the SF Business Times and is an elected Fellow of ASPET, the National Academy of Inventors, and the American Association for the Advancement of Science.
- Show less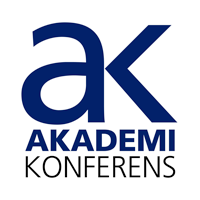 Late abstract submission closes on
March 31, 2023
Conference dates
18-22 June 2023
CVB 2023 in cooperation with: